72 Dental Marketing Acronyms & Terminology That Dentists Need To Know – No More Confusion
We've never had to take sleep pills. Talking about dental marketing terminology and acronyms is the right way to send us to sleep… Luckily, the terminology is so ingrown in our mind that now we don't even need to think about them.
I'm sure dentists have come across these marketing terminologies and acronyms at some point and you felt like dental marketing experts were talking in Chinese to you. The good news is that we're including in this article ALL the acronyms you need to know. Call them the basics if you want; therefore anything outside this article isn't that important.
If you wish to learn them or just have this guide close by, you will never have to feel lost ever again, you are reading the right page.
What's more, we have broken them down into a few categories to make marketing terminology and acronyms easier to find and digest. Let's get tuck in.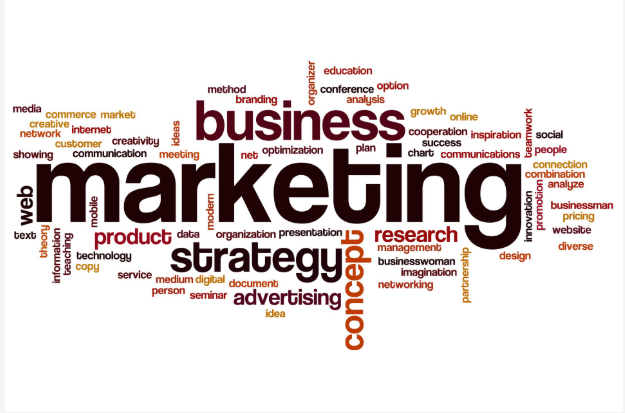 Essential Marketing Acronyms
ROI (Return on Investment): it serves as a measure for the return on a particular investment, relative to the investment's costs.
ROMI (Return on Marketing Investment).
USP (Unique Selling Proposition): the reason that one product or service is different from and better than that of the competition.
Lead: someone with an interest in what you are selling. This person can express interest by sharing contact information, for instance.
Sales/Marketing Funnel: seven phases' buying process that companies lead their customers through when purchasing products.
SMART (Specific, Measurable, Achievable, Realistic, Time-bound): requirements that your company's goals must meet to increase your chances of success.
PR (Public Relations): according to the PRSA, "Public relations is a strategic communication process that builds mutually beneficial relationships between organizations and their publics".
CLTV (Customer Lifetime Value): the total amount of money a customer is expected to spend during her lifetime.
KPI (Key Performance Indicator): a factor that is measurable so any organisation can check its performance over time. Different businesses and industries have different KPI's.
RFP (Request for Proposal): a company interested in procurement of a service solicits proposal through a document which is then presented to potential suppliers.
CTA (Call-to-Action): it is the way the visitor of your website/reader of your blog what to do next. They urge them to take immediate action.
CAC (Customer Aquisition Cost): the cost in, for example, research, marketing and accessibility costs in order to acquire a new customer.
CCR (Customer Churn Rate): also known as the rate of attrition, it is the percentage of customers that quit using your company's product or service. You can easily calculate it by dividing the number of customers you had at the beginning of a certain period by the number of customers at the end of it.
Buyer Persona: fictional representation of the ideal customer based on research and data about existing customers.
NPS (Net Promoter Score): 0-10 scale on how likely a customer is to recommend your business to other people.
Digital Dental Marketing Terminology & Acronyms
Email Marketing: the targeting of consumers through electronic mail.
SMM (Social Media Marketing): the use of social media networks to market your products or services.
SMO (Social Media Optimisation): it is the use of a number of outlets and communities to generate publicity to increase the awareness of a product, service brand or event.
Traffic: the number of visitors and visits your website receives.
SEO (Search Engine Optimisation): the act of improving the quality and increasing the quantity of traffic your dental website receives. It is done through organic search engine results.
SEM (Search Engine Marketing): according to Wikipedia SEM involves the promotion of your website by increasing its visibility in search engine results pages (SERPS) through optimization and advertising.
Content Marketing: marketing approach focused on consistently create and distribute content that is valuable and relevant. The aim is to attract and retain a defined audience and ultimately drive them to take action.
CX/UX (Customer Experience/User Experience): it reflects the overall experience of your website user in terms of easiness and how pleasing it is to use.
Keyword: in the context of search engine optimisation, it is the word/phrase that best describes the content of a web page.
HTML (Hypertext Markup Language): this text-based approach tells the web browser how to display the different elements of your webpage
Google & Facebook Ads for Dentists Acronyms
Impressions: times that a search result is shown (not seen, not clicked-on, just shown).
Click: according to Google Ads, "when someone clicks your ad, like on the blue headline of a text ad, Google Ads counts that as a click".
CTR (Click-Through-Rate): used to calculate the performance of your ads and keywords. It shows the frequency with which people who see your ad right click on it. The CTR is calculated by dividing clicks by impressions. Therefore, the higher the score, the better.
CPC (Cost per Click): It means that you pay for a click. To do this, you set up a maximum amount that you are willing to pay for a click on your ad. Guess how much you'll be paying for your ad? Yeah, the maximum, although it is not always the case.
CPL (Cost per Lead): payment model used in online advertising.  The advertiser pays for an explicit sign-up from a consumer interested in the advertiser's offer.
CPM (Cost per Thousand): also called "Cost per Mille", it stands for the price of 1,000 advertisement impressions on one webpage.
CR (Conversion Rate): represents the percentage of visitors to your website that complete your desired goal. E.g.: a sale, a registration, etc.
CRO (Conversion Rate Optimisation): a system that is used to improve the percentage of visitors to your website that complete the desired goal.
Landing Page: landing pages are standalone web pages in which people "land" after clicking on a Google ad, Facebook ad or similar. It's objective is one: conversion.
Ads Budget: Is the budget you set aside to be spent on your Dental Facebook Ads or Google Ads and you pay this directly to the ad provider.
CPA (Cost per Action): is an online advertising strategy that allows an advertiser to pay for a specified action from a prospective customer.
Average Position: it shows how your ad typically ranks against other ads.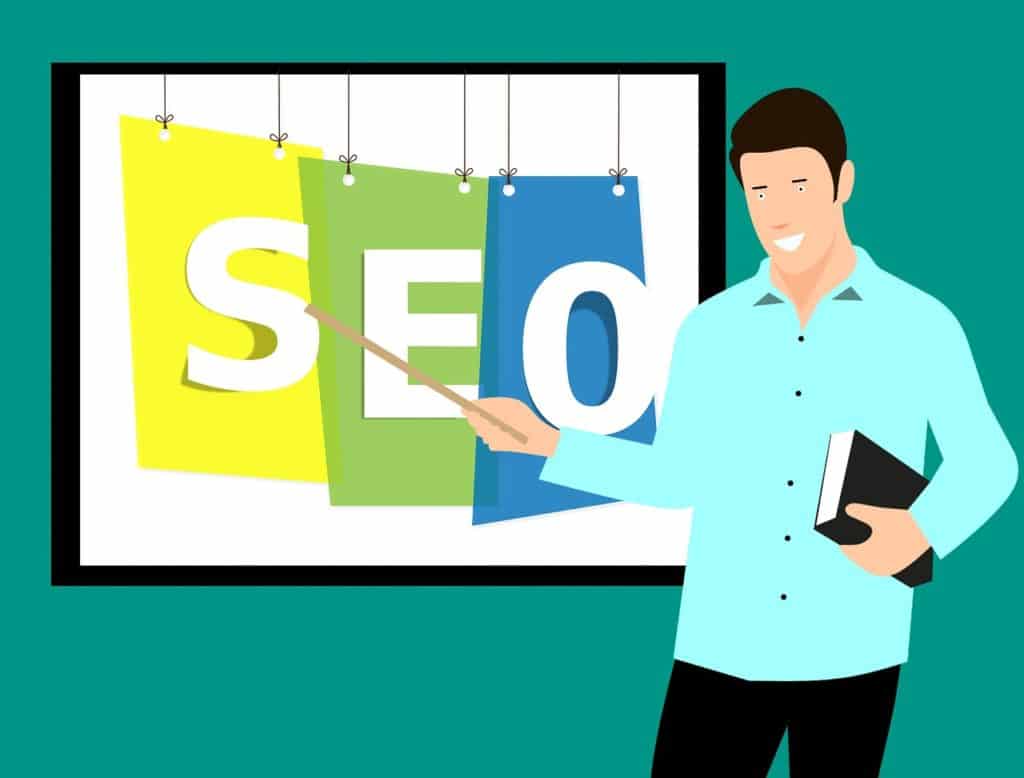 Search Engine Optimisation Terminology & Acronyms
SEO Audit: checklist of the factors that need to be taken care of from a website.
GA (Google Analytics): this free web analytics service is available to anyone with a Google account. It provides statistics and analytical tools for search engine optimisation.
GSC (Google Search Console): free service that helps you to supervise, maintain and solve your website presence in Google Search results.
Google Algorithm: it is the formula used by Google to rank the resulting websites from a user's query.
Query: a query is what a user writes in the search engine text box.
On-Page: factors that are optimised inside the website for search engine optimisation purposes.
Off-Page: search engine optimisation linked factors that are optimised outside the website.
Keyword Research: the practice of identifying popular words and phrases that people enter into search engines.
Keyword Density: how much a keyword appears in the text in relation to the total number of words.
SERP (Search Engine Result Page): websites presented to users when they search for something online using Google.
Google Instant: it is Google's feature that predicts what you are searching for and shows results as you type.
Sitemap: a model of a website's content designed to help users and search engines navigate the site.
ALT Tag: text description you can add to the HTML tag on a website. It is especially important for search engines as well.
Page Rank: algorithm used by Google to track the authority of a website. A website referenced by others is considered to be more authoritative than others.
DA (Domain Authority): created by Moz.com, it is a search engine ranking score developed by Moz that predicts how well a website will rank on search engine result pages
PA (Page Authority): also developed by Moz, it predicts the ability for a specific page to rank. A 0-100 scale determines the potential to rank well.
CF (Citation Flow): it is a 0-100 scale that predicts how influential a URL is based on how many other URLs link to it.
Spam Score: developed by Moz to measure a website's quality. It tells the spammy score of a given website.
Inbound Link: it is also referred to as a backlink. An inbound link is a link coming from another website to your website.
Outbound Link: outbound links direct you to another specific website.
Google My Business: a free tool to manage your online presence across Google.
Content Marketing Related Terminology & Acronyms
CMS (Content Management System): it is a software application used to create and manage digital content.
RSS (Really Simple Syndication): RSS feed allows any user to keep track of many different websites in a single news aggregator.
Engagement rate: it includes the metrics that track how actively involved your audience is with your content. It is another way to analyse the efficacy of marketing campaigns.
Evergreen Content: content that stays fresh for readers over a long period of time. Marketing content that continues to be relevant long after its publication date. Take this blog post as evergreen content.
Mobile Website Related Terminology & Acronyms
Mobile Responsive: being mobile responsive means that your dental website automatically adjusts its proportions when displayed on a mobile device.
UI (User Interface): every visual element any person interacts with on a technological device. This can go from the alignment of buttons, icons, to logos.
BONUS: Dental Marketing Terminology & Acronyms
CRM (Customer Relationship Management): a system that helps you build relationships with your patients and streamlines communication processes.
MAP (Marketing Automation Platform): it is a software that makes repetitive tasks such as emails or social media easier.
GDD (Growth Driven Design): redesign of your website in intentional increments instead of making every element of your website perfect at the same time.
BR (Bounce Rate): it is the percentage of visitors to your website that exit it straight away or shortly after viewing only one page.
SAAS (Software as a Service): it is a model of software delivery. Whatever the software is accessed online through a subscription. In this way, you don't need to buy it and install it on different computers.
Wireframe: used in the early development processes. It establishes the structure of a website before any content is added. To come up with a wireframe, functionality and user needs are taken into account.
CSS (Cascading Style Sheets): it is used to format the layout of a given website.
Conclusion
Were you familiar with all or, at least, most of these marketing terminologies? Also, are there any that we have missed in this post? You are more than welcome to send us a message and we'll add them to the list.
We hope we've made it easy for you to communicate and understand the terminology often used by marketing nerds like us and why not surprise your marketing agency the next time you meet them by throwing acronyms of your own!
If you liked this post and would like to be updated on the last tips regarding the marketing and dentistry industry, I invite you to go through our dental marketing blog. There you will find the freshest and most recent tools to get the most out of your dental practice marketing and take you onto new heights.
Finally, if you think marketing isn't for you, reach out so we can help you. You can choose what date and time suits you best for us to call you. This is a 60 minutes session to discuss your problems and see how we can make it better, it's not a sales call.