Dental Marketing Case Studies
See what impact we've had on dental practice just like yours
Sale Dental Spa is a private and NHS dental practice based in Sale, South Manchester. They have been established for over 10 years and was a bronze Invisalign provider before we began our marketing.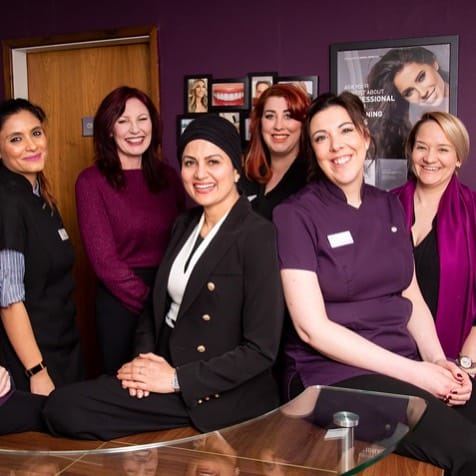 Sale Dental Spa wanted to increase their profits as their annual turnover had become steady and complacent. They needed an increase in revenue so that they would have the resources to invest, which in turn would allow principal dentists to work more efficiently whilst also reducing hours. Treatments that were intended to be used towards this were Short Term Ortho and Smile Makeovers.
Google Marketing, Social Media Marketing, Website Optimisation, Team Sales Training, CRM Install, Brand Marketing and Local PR. Investment of approx £2000 per month.
Sale Dental Spa increased their private profits by 125.5% per month, consistently over 12 months. Sale Dental Spa ROI on our marketing services was 1100%.
As a result, the increase in cash flow allowed investments to be made towards the practice's design and new equipment. The Invisalign status was improved and upgraded from Bronze to Platinum, which further benefited the practice with discounts and offers. Sale Dental Spa was also able to improve its SEO and gained a position on page one of Google for cosmetic dental treatments in Sale, Manchester.
ROI From Marketing Budget
Consistent Increase in Monthly Revenue
Will I get the same results as Sale Dental Spa?
Results vary from client to client because of key factors, such as location, treatments provided, level of skills of the dental team etc.
However, we will craft out a bespoke dental marketing proposal giving you an indication of the results to expect.
Do I have to spend £2000 per month?
Our entry-level marketing product is only £95 per month but this all depends on your goals and targets for your dental marketing and practice.
How long will it take to get return on investment?
As the saying goes – "If it was easy, everyone would be successful".
In order to create a dental practice that can withstand competition and the test of time, patience is key but you can expect results from month one.
What Our Dental Marketing Clients Have To Say
"Can't recommend these guys enough! Hassan and his team are so incredibly professional and have boosted our business tremendously in just one year thank you all so much."
Dr Guy Laffan, Laffan Dental Care
"I would like to thanks and recommend, Hassan, and his team for the wonderful work they did for my videos and marketing. They really captured the essence of what I wanted to convey to my patients ..."
Daniel Cheung - Bury Dental Centre
"The training session given by, and subsequent chats with Hassan have been both informative and useful, and I have been able to implement many of the points..."
"Very professional, knows what he is talking about. Very helpful even before signing up. Our results talk for themselves."
Dr Akaash Bagga - DeeKay Dental
Is Your Marketing Letting You Fall Behind? We Can Help
Arrange a no obligation and no hard sell. Let's see if we're a good fit for each other.