8 Top Tips for Attracting New Patients to your Dental Practice
When it comes to attracting new customers and even retaining current ones, is your dental practice letting you down? After all, they say first impressions are everything and if you have an outdated practice, with outdated décor, equipment and processes, your customers are bound to move elsewhere and find an alternative clinic who are able to keep up with the times and match the holiday to the brochure!
Here are our Top 10 Tips for bringing new patients through the door and ensuring loyalty to your Practice over others in the local area:
1. Your patients are your ambassadors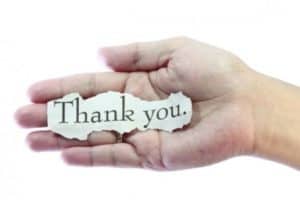 Your current patients are the best resource you have – they have the potential to be true ambassadors for your practice and they come well connected! But how can you ensure you are being recommended to friends and family? Incentives work well when it comes to referrals, how about a discount off a future treatment or a voucher for a local product or service? Look after your patients and they will look after you.
2. Are you making a lasting first impression?
From the minute a patient walks through the door of your practice, you need to make a lasting impression to ensure they come back. Are your putting your patients at ease? Are your receptionists warm and welcoming? Is the seating area comfortable and relaxing?
How about the décor – is it fresh, clean and modern? Are children looked after with books and age-appropriate activities to help frazzled mums relax? Do you have a water machine and up to date, good quality magazines to read? Yes, all basic stuff, but how the reception area looks and how a patient is made to feel will dictate whether or not your patients buy into you, trust you and make future appointments.
3. Can people find you? Optimise your website
A website might look pretty, but it is only of use if your patients know where and how to find you. Make sure you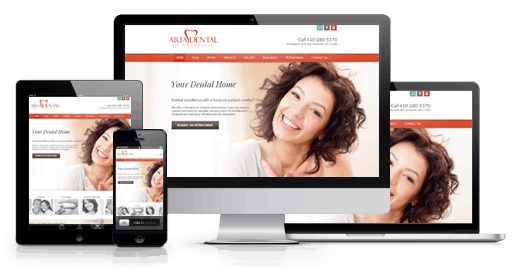 include the name of your city/county/town/village in the keywords of all your pages, your title tags and your page description meta fields etc.
Ensure your address is at the top of every page and that you have a Google Map embedded on your "Contact Us" page. Optimisation increases the chances of local people finding you quickly and easily online just by searching for a dentist in your local area.
4. Social Media – don't be afraid!
In this day and age, if you aren't on social media you are certainly missing out on the potential to engage with 1000's of local businesses and potential new patients. Start with a basic online presence on one or two appropriate channels – Facebook and Twitter are always a good place to start. Increase your social media visibility by making comments about upcoming local events (summer fetes etc) in order to drum up interest, and re-Tweet event plugs or appeals for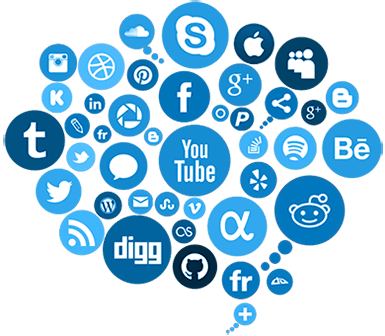 help from– they'll reciprocate with anything you have to say/promote.
Follow, become friends with, and engage with as many local organisations as possible. Promote oral health initiatives and campaigns, discuss industry news and invite opinion, share articles written by key opinion leaders. Increasing your online presence will build brand awareness, drive traffic to your website and ultimately patients through your door. Become the Dental Voice of your local community.
5. Local Sponsorship
Get your name out there by looking to sponsoring local events. This will get you publicity in all local media and gives you more opportunities to network and build a strong and long-lasting relationship between your practice and your community.
6. Events – on your doorstep or in the local area
Build your brand visibility in the local area by holding an open day or behind the scenes tour – this could be particularly useful for nervous patients and children. Offer to attend talks at local schools as part of National health campaigns or awareness weeks. Become an authority and add value whilst building connections within your local network.
7. Make friends with local media
The local press is always looking for interesting stories to publish. Are your staff undertaking any fundraising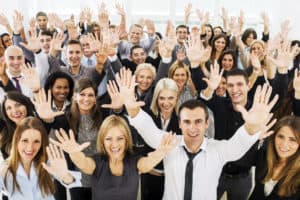 activities to raise money for local charities? Have you identified abnormalities as part of a routine check-up which
has gone on to mean that a patient has successfully been treated for oral cancer for example? Contact your local radio station about becoming a 'resident guest' about dental matters whenever they cover a relevant news story or feature about oral health.
Also small adverts in church newsletters and community "what's on" guides are generally worth considering as these kinds of publications tend to be of interest to local residents.
8. Be on time!
More than ever, your patients have busy lives and time is precious! Ensure patients are aware of how long each type of appointment should take so that they can plan their day accordingly.
Be aware of each appointment time and don't over-run. If you are running slightly late, let your patient know. Put your patients at ease and personalise your approach – this will go a long way to ensuring they will return.
We hope you found this guide useful – with so many dental practices popping up across the country, it's more important than ever to not only make a good first impression, but to be consistent in your customer service levels and give each and every patient an experience they would be happy to receive again and again.

www.apollointeriors.com – Design and Build, Dental Interiors – Quality First. Based in Hertfordshire, Apollo Interiors are quality driven, specialist Design and Build contractors, with extensive experience in the Commercial and Residential markets.