Dental Practice & the Airline Industry…where are the parallels?
At first it may seem that the dental industry and the airline industry couldn't possibly be further apart. However, I beg to differ. I envision we can learn a lot from the airline industry. Firstly, in terms of marketing and secondly, from a health & safety viewpoint.
As of now, you possess your own dental practice, it's mainly supported by the NHS, books are demanding and time is hastily ticking along. Your practice is in a working class area, mainly fee payers but they are lower income earners. You want to expand your private work but don't quite know where to begin.
Occasionally you have the uncommon private patient who is seated in the waiting room next to an NHS patient, witnessing the same dull old posters peeling off the walls. You welcome them into your surgery. You may even call them from the waiting room yourself rather than requesting your nurse, as you want to regard the private patient that much more generously. They require their exam, which you devote a little longer on, and provide them with a treatment plan which they accept as you rejoice at your 'small victory'. After that, the next few weeks are merely a run of the mill NHS work.
Does this seem to be familiar to your daily routine?
However, if the private patient was placed in the SAME waiting room as the NHS patient, saw the same dull and dreary posters as the NHS patient, encountered the same receptionist and eventually appoints with you, the dentist, (who also treats the NHS patient) how will you ever expect to expand the private sector when what you are offering your private patients mirrors that offered to NHS patients? In some cases you may have a second private practice nearby and market it in that manner. What if you possess just the one practice?
Now let's look at the airline industry…
For years passengers have had a choice of economy, business and first class. Let me just establish that this is segregation at its finest based on YOUR finances and it has always been accepted as the norm. No questions asked.
So what parallels can we establish between the industries?
We have the same aeroplane (your practice building), split into economy/ business/ first class (different treatment rooms based on different levels of hospitality). It's still the same pilot (you are still the owner of your practice).
So what do airlines do to reinforce the feeling of luxury and define each class sector?
With economy class you are waiting to be checked in a long queue. This could be your NHS waiting room.
In business and first class you are treated with great luxury and hospitality from the moment you arrive at the airport. A chauffeur driven car will await you and drive you to the airport. This could be something as simple as ordering a taxi for your private patients who of course have to live within a reasonable distance, (entwine the taxi fare into your fees). At the airport there awaits a red carpet
(no tiresome queue) with high class lounges simply for business and first class travellers. For your practice this could be a separate waiting area with a coffee machine, WIFI access…think luxury! A masseur in your practice for before or after treatment perhaps sir?
Now the cabin itself, this is your surgery and chair. The business class and first class seats are bigger, better and more comfortable with a generous amount of leg room. In your practice this could be an extra comfy chair, or adapt your chair with neck cushions and back supports. Perhaps a hot hand towel for after treatment. It should illustrate luxury and comfort and you can carry this through to you treatments also. I use the WAND system for comfortable anaesthesia.
Getting the idea now?
If you want to increase your private income and attract a different clientele than you currently have, it is mandatory to offer something that reflects this within your practice.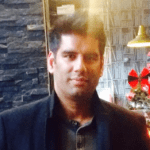 Dr Tej Mellachervu BcHD MFGDP
Owner at Crigglestone Dental Care with a special interest in customer service, marketing and minimally invasive dentistry.