Here is Your Ultimate Guide on How to Create a Dental Podcast From Start to Finish
When you think of a dental podcast, you think of a story being told through audio. A podcast is a tightly crafted media artefact which can be shown through a series of episodes and can be listened on a computer, mobile phone, car stereo or an MP3 player.
However, there are a few steps to creating an engaging podcast…
Podcast Equipment
Let's start off with the equipment that you need to create a slick, professional podcast… Equipment doesn't have to be expensive,  it should be based on your budget and the audience you hope to reach with your dental podcast.
Microphone (essential) – laptop or phone microphones won't be as good quality as getting a hand microphone. A popular microphone amongst podcasters is the Blue Snowball Microphone which you can get for less than £50 off Amazon.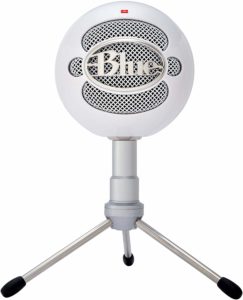 Audio Recorder– a recorder that I would personally recommend due to the perfect sound quality is a Zoom H6 handheld recorder. The job of the recorder is to combine various sources of audio from various microphones, all into one single file or recording file. 
Headphones (optional)- You don't need to wear headphones however I would highly recommend using headphones as you will be able to hear yourself as well as the interviewee. To be able to get the right sound levels and reduced any background noise being picked up from the microphones, headphones are a great way to ensure quality is being recorded without any guesswork.
Editing software- All professional podcasts need to be edited to cut out any unwanted audio, fillers, background noise, fluff, etc… The software that I use is Adobe Audition however it needs to be paid for by a monthly fee and is generally quite easy to use if you're familiar with Adobe products. There are plenty of YouTube tutorials showing you how to use Adobe Audition.
The most popular free audio editor is Audacity. It has many "advanced" features that can be useful for podcasts, like normalizing and noise reduction effects. It does take a little playing with to get used to the controls and features but if you do struggle, you can always send your files to us and we'll edit them for you 🙂
Picking a Topic
Choose a topic area for your dental podcast. To stand out from the crowd, it must be different from all the other dental podcasts out there and an area which you are passionate about!
The first objective should be attracting more patients to your dental practice, generating more views and promoting your dental practice. It has to offer expert advice as that's what people are looking for so having significant information is highly important. 
A few popular topics you can choose to help get new patients are;
Local Entrepreneurs Show
Ask The Dentist Show
Women in Business Show
Categorise Your Podcast
Choose a few categories to validate your dental podcast. For example, if your dental podcast is about how to get more social media followers for your dental Instagram account, the categories would be social media, Instagram, dental marketing, dentists
If you have 4-5 categories to describe your podcast, then there is a guarantee it will gain many clicks as people will be able to access it easier. The more categories that your podcasts apply to, the more hits you can garner!
Choose Format for Your Podcast
The best podcasts have a strong format to keep the audience listening and whichever format suits your topic choice, is a decision you will have to make.
Try listening to other podcasts as inspirations and see how they narrate the story, how many interviews they have, the length of each clip, the music they use, etc…
These are the different types of elements in a podcast:
Solo Podcasts– this is a hard type of format as you are on your own and unless you're producing information that your audience will be able to engage with throughout, it's best to stay clear from this one!
Interviews- This is so important as having other voices, creates a trust with the audience that shows you're a reliable source of information.
Multiple hosts- This is a vital element as you gain support hosting your podcast alongside other people. With their expertise, the podcast sounds slicker and having their names linked to your podcast attracts your audience to listen!
Case studies- Case studies are all about building information and backing up stories with evidence. This is the factual side of the podcast and proves to the audience your an expert in the dentistry field.
Storytelling- The podcast should have a narrative like every story. A beginning, middle, and end to keep your audience engaged.
Short or long- It should be short or long based on the topic. Sometimes less is more and to keep the audience happy, launching short weekly podcasts may keep them excited for more!
Choose a Good Name!
This is the first thing listeners will see when browsing through podcasts to listen to! To create an engaging podcast, your title needs to be snappy, memorable and strong!
Pick the main keyword that describes what your dental podcast is about, add a few more words that flow with the topic and go with it if you're stuck! 


Cover Art is So Important!
The first thing I'm doing as a listener when I'm browsing through podcasts to listen to is looking at the images. Bright colours attract my eye and draw me in even if the topic isn't my favourite.
When designing cover art, including the name of your podcast, use a single image related to the topic and create a coloured background. Make sure your cover art looks good for all sizes, it makes the podcast look polished if the image looks good on all media applications!
Theme Music!
Theme music should be catchy! Having a pleasing intro and outro will draw the listeners in. It's what will distinguish your podcast from the others and including the same music, every week will be very effective. Audio Jungle is a great website to find free music to cut into a theme song.
It's fun listening to different music, and finding which one best suit's your podcast!
Description
A short paragraph to describe your podcast to your listeners will help them get a brief insight into what to expect when listening. An interesting paragraph should capture their attention but make sure you don't over advertise your advert!
Pick a Good Podcast Hosting Provider
Pick a reliable streaming provider so listeners don't have a problem with downloading or streaming the episode. It makes your marketing strategy reliable as well if your podcast runs smoothly.  
Soundcloud is a streaming platform I would recommend as it is a popular app and it is a growing streaming channel.  The more you pay, the more space you will have to upload more episodes.
It's simple to use and they can boost your podcast so people can access it themselves. They keep all your podcasts on a page so people can find it easily. 
Start Recording!
Now you can start recording your first episode for your podcast. Set up your equipment and make sure your levels are good for picking up sound. It won't take a day to record an episode for a podcast as recording audio is all about when it's suitable for your podcast. For example, one day you might record on your own by recording opening and outro links. You may set up a few interviews on different days depending on what's convenient for your guests.
Recording on different days is ideal, if you want to produce a lot of content, as when it comes time to editing, you won't have to stress about not having enough content to work with. 
Ask as many questions as you can when interviewing as some parts will be useful for the final cut. Let them do the talking and urge them on if they haven't elaborated. Your audience needs to be entertained so make sure your interviewee is chatty. Only ask the juicy questions…
Editing Your Podcast Episode
This is the tricky part and one that requires a lot of patience. It's easier than editing a video as it's simpler. For beginners, it can be hard to learn how to navigate your way through the software. It's good to go on YouTube to watch a few videos that will help with whatever part of editing you're stuck on. 
Remember to keep saving as you go along as you don't want to lose any work in the final moment. 
Import your audio files and you can edit them together. Create a good chronological sequence so it flows well when you're listening back.  Apply any effects onto your single tracks such as noise reduction or fading out as it's a great way to connect all the single tracks in together.
Export Your Episode as an MP3
Go to file, export audio, session. Select Save Copies of Associated Files, and then click Options.
To save source files in a different format, select Convert Files, and set options as desired.
To export full or trimmed source files, choose from the Media Options menu.
Publish your Dental Podcast!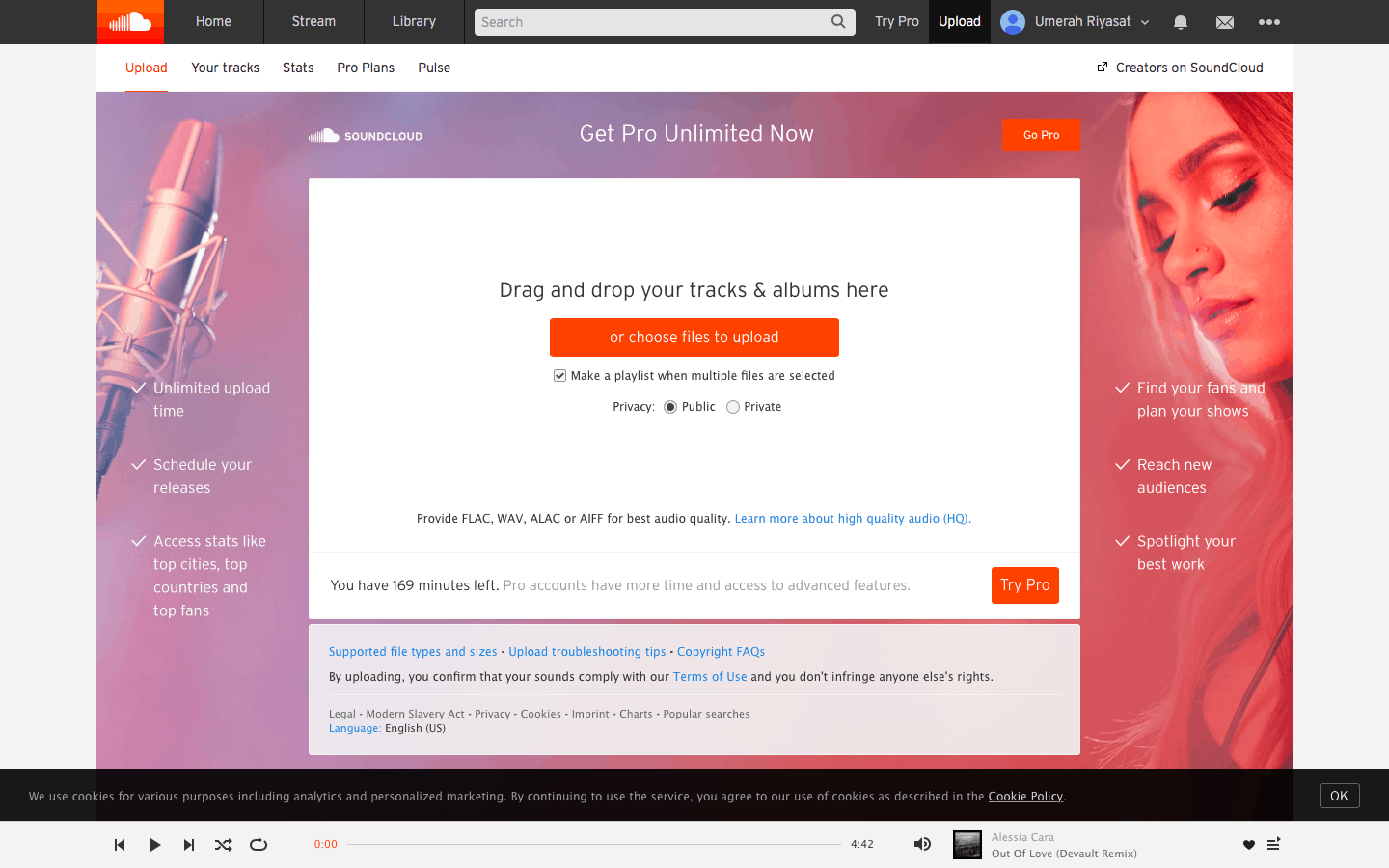 To publish your first episode, upload it on to your host provider. It's simple to do and the host will give you instructions to guide you through the process. 
Now it's time to get your listeners! 
Start by listing your podcast in top directories. The main ones are iTunes and google play music.
For iTunes go on submitting a podcast on the right menu and it's self-explanatory from there.
Launch Your Podcast
To generate a lot of hits, you need to successfully launch your podcast onto social media accounts and your website. Encourage people that you know to give it a review, so you can find out where to improve and this will give you more credibility if you have a few positive reviews. 
I hope this step by step guide helps you and inspires you to create a podcast. It really is that simple! 
Benefits of Creating a Podcast
Although there is a lot of work to podcasting, it has several benefits in the modern world today.
As an audio blogger, your work can reach a new audience that doesn't read blog posts and most importantly a minority of visually impaired people who are disadvantaged as they can't watch videos on any topic or read about them online.
If you don't like writing, then you will enjoy talking as it's much easier and an efficient way of communicating.

 

It's a more intimate way of getting information rather than reading it online or watching a video.
Once your audience subscribes to you, they can listen to each episode in their own time making it convenient for them.
Podcasts are a good way to deliver on a social networking strategy as you also selling to your subscribers.
Podcasting will increase your confidence in public speaking as over time you will speak in a more natural flow.
You can learn and build partnerships with people you have worked alongside with. Networking is the key to success in podcasting. Always make a good first impression!
Why not give us a call on (0330) 133 0635 for any help on your Dental Practice Marketing or fill in our form for any enquiries.