Adopting the mindset of professional sportsmen to improve your dentistry
Professional sportsmen such as footballers or F1 racing drivers often get a lot of flack because their level of financial reward for "90 minutes work each week" seems incomprehensible when compared to almost any other line of work.
However personally I take a different viewpoint. World class athletes and other individuals at the top of their respective fields deserve a good financial reward, not because of their statistics on the field, but rather because of their adherence to a whole life commitment to a personal development mindset and it is this mindset that allows them to perform at the level that they do.
In this article I will be discussing this idea and why I think it is vital to apply it to dentistry.
Take the wage of an F1 driver as an example;
There are 21 races per year that last 90 minutes each and a qualifying session lasting another 30 minutes. This equates to just 42 competitive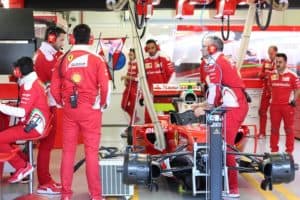 hours per year. The best estimate for an average driver salary across the top teams for this work is approximately £10m per year.
On top of that, the best drivers also get paid at least the same again by their sponsors and for other advertising deals that require very little effort on their part. This means that as a ballpark figure a top F1 driver gets paid approximately £500,000 per hour while "working".
Now, this calculation is quite obviously flawed because an F1 driver cannot just turn up 5 minutes before a race, jump in the car and go. A lot of time undertaking physical and mental training regimes are required as well as team meetings etc.
But even if you take all of this time into account, the £/hour figure would still seem very healthy indeed and I can understand why some would call it extreme.
My Viewpoint
My viewpoint, however, takes into account another factor which is much harder to quantify. Namely that the reason top drivers can expect to be paid vast sums of money comes from their attitude during both their preparation time and every minute of their time that is not spent racing or preparing to race.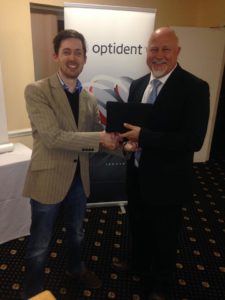 Those that rise to the top of this highly competitive field and can remain there for many years are consistently the individuals that not only have high aspirations but are also prepared to dedicate their days, weeks and months to bettering themselves knowing that it is this personal development mindset that will allow them to have any chance of achieving their goals.
This means that although they may be among the fittest, strongest and fastest reacting individuals on the planet, they still strive every day to improve in these as well as numerous other qualities.
Without adopting this mindset it is possible that occasionally a "naturally-talented" individual may do well enough to rise to the ranks of joining an F1 team, but they would have little chance of remaining competitive there for very long as all those around them that do have the personal development mindset continually improve and leave them behind.
Sports Meets Dentistry
Now let's see if it is possible to equate this to dentistry. In our field, an individual will spend 5 years full time to study to qualify as a dentist, then during their first year will be involved in a mentoring scheme and regular meetings equating to roughly the equivalent of 1 day a week in the personal development mindset.
This is a big upfront time and energy (as well as financial) investment so not surprisingly after this, in my experience many individuals then do barely more than the required minimum hours of CPD per year as set out by the GDC. Under the new system that equates to about 3 days per year of "personal development".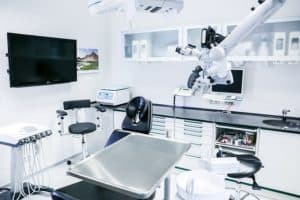 I am the first to admit that I definitely fell into this category after my VT year. I was enjoying life having recently got married and becoming a father and for a few years, I did very little CPD.
However, I realised after a couple of years that there was so much more I wanted to learn and more complex dentistry that I wanted to be able to do.
So slowly I changed my mindset and my regular habits and now I can honestly say that I think that adopting a personal development mindset has been one of the best professional decisions I have ever made.
It has opened so many doors for me, dramatically improved so many aspects of how I carry out my dentistry and has also come with added benefits spilling into the rest of my life with improved overall health, interests in healthier eating, meditation, Tai-Chi, reading, work-life balance etc.
The Tools of Success
In terms of how this mindset influences my extra-curricular dental activities it means that I now use some or all of the following tools on a regular basis:
books and audiobooks on a whole range of topics
dental magazines, journals and online scientific journals
Dentinal Tubules for study club meetings and CPD videos
multiple online forums
blogs from individuals I respect
webinars
mentorship programs/discussing cases with more experienced clinicians
conferences
training days and short courses
and maybe in the near future even more advanced courses such as a diploma or an MSc.
I'm Not Perfect
I don't always get this balancing act right. At times I can fall into the trap of setting my sights too high and subsequently getting a little burnt-out. At other times I can fall into procrastination habits of old.
However, overall I would say that this is one aspect of dentistry that was never talked about enough when I was training and I wish that it had so that I could have started on this path at uni.
If this has sparked your interest and you want to find out how to have any chance of becoming the Lewis Hamilton, Fernando Alonso or Sebastian Vettel of dentistry (not that I am in any way suggesting I am, but I aspire to continually improve and who knows where that will take me) I would suggest 2 books for you to consider reading;
Peak Performance by Brad Stulberg and Steve Magness which talks about how to achieve your best without overworking yourself.
How to be a productivity ninja by Graham Allcott, which has great general life habit advice and explains in detail how to create a second brain to allow you to make the most of your time and attention both of which are very limited resources.
Reviews of these books can be found here:http://www.drchrisharper.co.uk/blog/category/book-review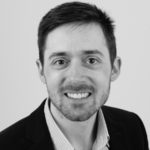 Dr Chris Harper graduated from the University of Bristol in 2009 and has gone on to work in Devon in general dental practice. He is passionate about providing high-quality dentistry for his patients and also really enjoys teaching others to help them also do the same both locally via study clubs and worldwide via online dental forums and his blog >>> www.drchrisharper.co.uk