If you are a new dental practice you are probably wondering how to get more dental patients. You want to be innovative and new in your marketing strategies, creating a loyal client base. With the help of these methods, you can improve the marketing of your practice and get more patients.
1)   Identify target audience
Every business has its own target audience. By defining who your target audience is earlier on makes it easier to market your dental practice. This will then attract the right kind of patients for your practice. The target audience you have for your dental practice will then depend on how you market your practice for more dental patients.
For example, if your target audience was young people who may not go to the dentist as regularly as they should, social media would be one of your main areas to advertise your practice. However, if it was middle-age men the more traditional route of advertising such as printed adverts or emails.
2) Look for competition
Dental practices are a very common thing to see when walking down the street, so there will be competition around your practice. To make your practice stand out from the competition and get the new patients, you need to research who your competition is.
This will benefit you in different ways: how different practices market their business and also give you ideas about how you can establish your business to more unique to the competition. If you know your competition then you are one step ahead of them, which will ultimately help you attract new patients to your practice.
3) Facebook ads/ post
Facebook was one of the first big social media companies. First, it was just for staying in contact with friends and family. Now it is one of the biggest ways to market your business. Dental businesses are a very niche kind of business to be marketed however, within Facebook you can target your specific target audience. Having adverts on Facebook will help you attract new patients by having adverts that to connect that specific audience interests.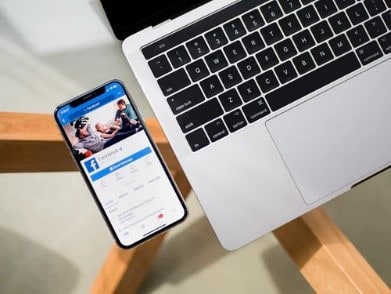 4)  Build a community on Facebook (group)
Following on from Facebook Adverts, another way to gain new patients through Facebook is building a Facebook community you can interact with. This could be through building a Facebook page that will have your dental practice details and customer reviews that new patients can see.
Another way could be through being added into different dental groups and researching what people's interests are so that you specifically market these specific groups of people. This will help you gain new patients if done correctly and are constantly active within the Facebook groups and page you create.
5) Instagram post
Similar to Facebook, Instagram is a new way to market your dental practice and attract new patients. Instagram is the new and upcoming social media site that could be suggested to be taking over Facebook popularity, especially with the younger generation.
Posting about your dental practice on Instagram is an easy and efficient way to market your business. It is also a good way to connect to old and new patients through using hashtags on your post they can also use when they post.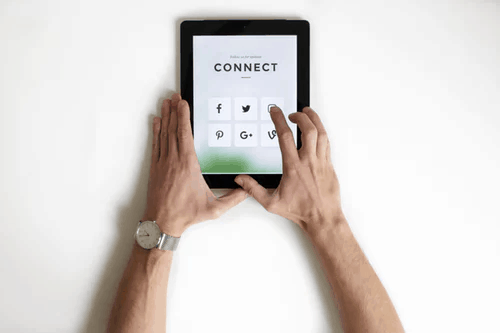 6) Original photography / Videography
Since social media is so popular and an easy way to get new patients, the content that you share needs to be original. Using your own images and now videos are a unique way to market your practice because this content is personal to you and your business.  People now would rather watch a video or look at an image to get information about your business then read about it. If you take time creating this content it will look professional and eye-catching for new patients.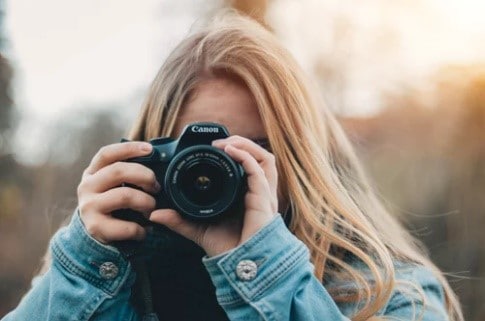 7) Web design
The website of your dental practice will most likely be the first place potential patients look at. Your website needs to be eye-catching, easy to navigate and informative so that potential patients get the information they searched for. Watch our video to get more information.

8) Blogs
A blog is a new way you can market your business to new patients. You can create your blog about anything and connect it to your target audience's interest or give people dental tips or subjects relating to your practice. It is a different way of connecting to patients, but also more interesting.
9) Email advertising
In today's society, people do not like to speak on the phone and especially do not like to be put on hold. Why not create a way that patients can use email as their main point of contact with the practice. It is more efficient for patients to book appointments that the receptionist can sort out quicker and easier. Also through having email as a main point of communication you can send links to your practice website, blog or social media pages, etc as an extra form of advertising. Read our email marketing blog for more information.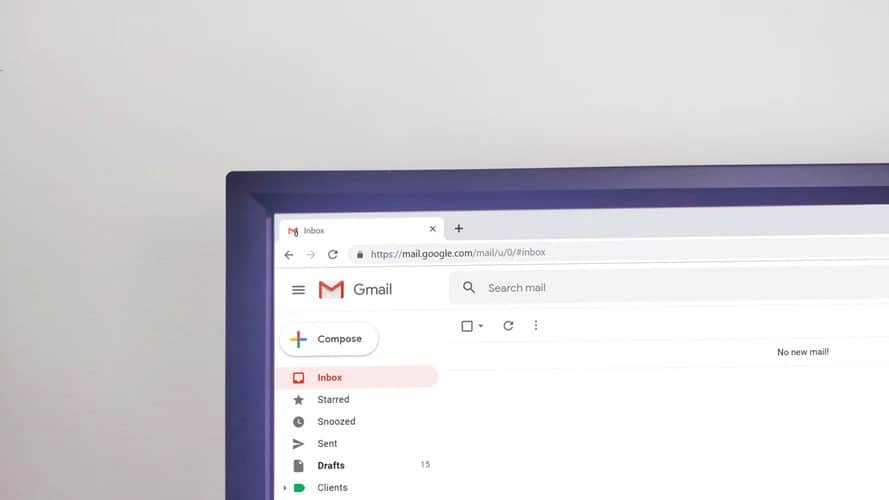 10) Appointment reminders
New and old patients will probably have busy schedules, having a dentist appointment is the last thing on their mind. Sending text messages or emails to your patients to remind them of their appointment is an easy way for them to not forget appointments and waste both yours and their times.
11) Mobile-friendly sites
Everyone has a mobile phone. When on the go or even just sat in the house this is the device the majority of people will use to research about your practice. This means you need to make sure that your website is mobile friendly and clear to see and navigate on a mobile phone. If not potential patients will get bored waiting for images and text to load and will move on to the next search result, meaning you could lose a customer to the competition.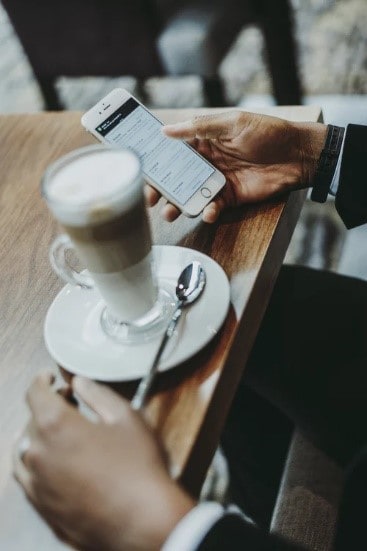 12) Google my business page
When a potential new customer is researching different dental practices or made the decision to use your practice they will need to know how to contact you and get to the practice. This can all be found easily on Google my business page which will be one of the top results when searching for dental practice near them.
13) Keyword focus
Keyword focus is really important when patients search for your business. SEO (search engine optimisation) helps by having specific keywords to market your business. Keyword focus is important for your practice so that you can be the top search result that people will most likely click on. You need to make sure that these keywords are consistent in your work and relevant to your specific business.
For example 'dental practice' is a very general group of keywords that all businesses will use. You need to be original with the keywords you use. For example, add your location 'dental practice in Manchester' is more specific to your practice so will be higher in the search.
14) Pay per click Ads
Pay per click adverts is an easy way to market your business online. When a person searches for the specific keywords your business has, the advert will appear at the top of the search. You only have to pay if someone clicks on your advert. However, this should be worth it if you are gaining more dental patients through this pay per click adverts.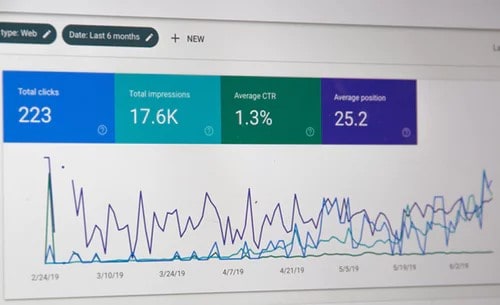 15) Yelp
When looking for new dental practice customers will heavily rely on reviews about your practice. If you are a small business your website may not be well known for people to search and find reviews. This is where yelp comes to the rescue. They will post reviews on their trusted sites that people will read even if they do not know about your business. This then markets you, your business and website while giving you multiple reviews.
16) Ask for reviews
A small starting business will have the goal of gaining new customers. A way of doing this could be by customer reviews. You will want to gain positive customer reviews that can be seen on your website. If new potential customers see these reviews they are more likely going to use your business.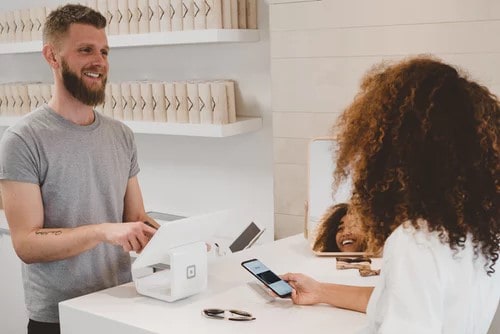 17) Referral bonus
Even though you will want to get more dental patients for your business, you still need to think about your loyal customers.  Referral bonuses are a way of keeping loyal customers happy while also gaining new customers, which is the best of both worlds. An example of how to do this is by giving loyal customers an incentive to refer a friend to your practice. To get more ideas on referral bonuses, visit KingSumo giveaways and get create competition and prizes for your patients.
18) Case study
New customers will want truthful and detailed reviews about your practice before they use it. A case study is a perfect way to do this. It goes into more detail than a review will and gives your business a personal feel to it. The new customer can read your case studies on your website or pages and get a lot of information about a specific treatment or quality of service given.
19) Local events
Being a part of local events in the community is a really effective way to attract more dental patients. If you are sponsoring a local event your logo and brand will be presented on posters, leaflets, banner, etc. This means that your practice will get a lot of attention and people looking for a new dental practice in the area will be more likely to look up your practice because of the advertising you get from your sponsored charity or event.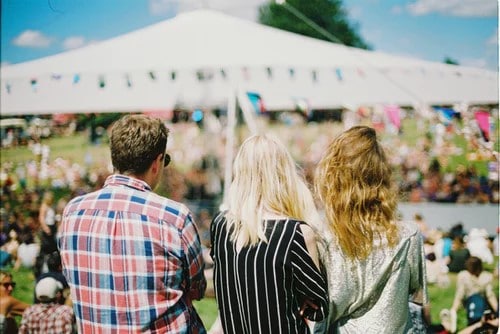 20) Be consistent
Consistency is key when marketing to get new patients. These methods will only work if you are consistent with updates and research to make sure you achieve the goal of getting new patients. For example, once you create your social media pages you need to make sure you are active and regularly post content.
Conclusion 
I know that a person's least favourite thing is going to the dentist and that researching for a new practice is not something they would want to do. If you use these methods to market your practice you will see it is easier to get new patients and each method will help define your practice.
To get more information about how to market your practice on social media why not read our blog about Social Media Marketing Tips. To get any more information or have any questions, why not email us team@thecreativecomposite.co.uk or call us on 0330 133 0635.
Visit our website for more ideas and information about how we can help.