Using these social media marketing tips, you can promote your practice and boost your business. All whilst keeping your valuable patients happy. In other words, you can have your cake AND eat it! As a dental practitioner yourself, you know that boosting business is no small feat. Many of you know the value of word-of-mouth referrals. But imagine you could take this concept and accelerate the process… well, you can!
Here is how to make the most of your social media marketing tips:
1. Mobile Optimisation
Gone is the trend of building your marketing strategy for desktop users, mobile has become your patient's first priority. It needs to be yours too! With 68% of online searches for health-related content being initiated on a mobile device, your practice needs to embrace this trend and fast.
However, make sure not to forget your desktop users, it's all about giving your current and potential patients the best user experience.
2. Engage, Engage, Engage!
Engage with your followers to understand the challenges they face and their individual preferences. Make sure you're actively listening to this community as they can spark ideas for new content. Take part in the conversations, respond to queries and ultimately show them that you care. It's as easy as this;
Identify their problems + produce relevant content to address the problems = a reason for them to stick around
That is the recipe for building long-term, mutually beneficial relationships.
3. Reviews and Referrals
Online reviews or referrals can be a great social media marketing tool to boost your practice. They can be used as part of an SEO strategy to promote your content and help you gain new patients. With 93% of consumers saying that reviews do impact their purchasing behaviour, you need to take advantage of this.  The more testimonials you get from your delighted patients, the more new patients that will feel comfortable choosing your practice.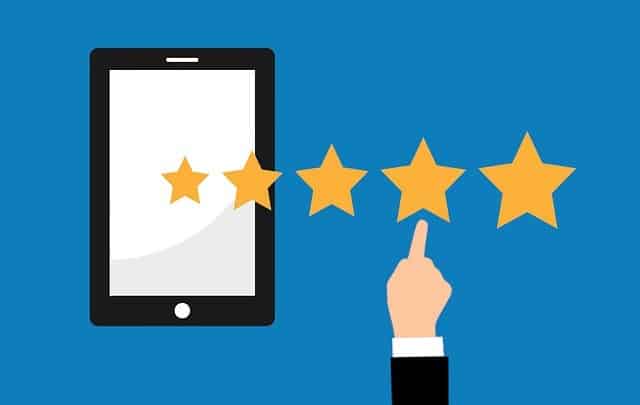 4. The Dreaded Critique
This point is linked to the previous. Reviews are great when they're positive, not so great when they aren't. We understand getting a negative review can be upsetting, it may seem out of your control but do not fret! You need to manage your online reputation by responding to the criticism you receive. P.S. you can also remove these negative reviews.
Use the power of these social media marketing tips to make things right, respond and be professional and show that you care about your patient's experiences. Taking the time to reach out to your critics can even transform them into your biggest fan!
5. Awareness
As social media is constantly changing, so too is social media marketing. This means that you'll need to be on your toes when it comes to new ways of reaching patients and spreading the awareness of your practice. Unfortunately, that means that some time will need to be spent in gauging the new and emerging trends that appear in the social media marketing environment and you'll need to figure out whether they are appropriate for your practice or not.
Being aware of trends in your industry will help to make you a leader, not a follower, it will help you to know what is happening today and predict what may happen tomorrow and therefore will improve your practice!
6. Targeted Ads
Are your ads not yielding the results you expected? Well, are you sure you've done enough research on your target audience? If the answer is 'no/I'm not sure', fear no more. Getting your target audience correct is pivotal for an ad campaign. Having a set of defined buyer types makes it so much easier to capture potential patients' attention and get that conversion!
Facebook has a really great system of doing this, custom audiences allow you to pinpoint whose feed you want your ads to appear on when you want them to appear and can even target specific locations.

7. The 80/20 Rule
80% of your content should be useful and entertaining, think dental memes or jokes, whilst the other 20% can be a promotion of your services. Attract your audience with the entertaining content, then engage and delight with content such as testimonials, success stories and before-and-after images of dental treatments you've carried out.
Throughout these tips we have highlighted that boosting your credibility and trust is key to retaining and acquiring patients, this tip is no different. Deployed correctly, this rule gives consumers a glimpse into what it's like to be your patient and can make them feel at ease putting their dental hygiene in your hands!
8. Video
Video content is one of the biggest overarching trends within social media marketing and good news for your practice, 83% of businesses say that it provides a good return on investment. Creating engaging and unique video content not only helps you connect to your audience, but it also builds trust and proves to Google that your site has good content.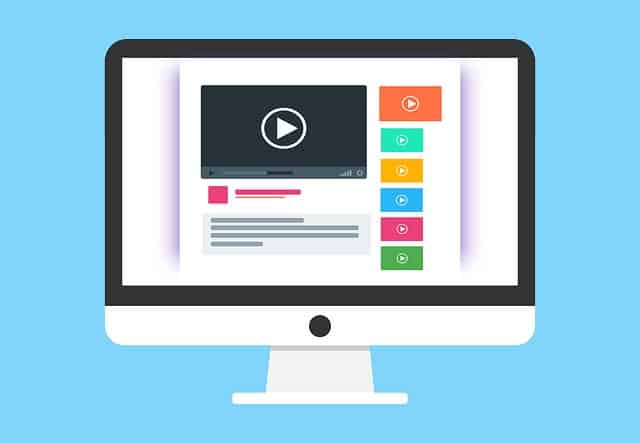 Additionally, Facebook, Twitter and Instagram have been pushing videos up on newsfeeds now more than ever, so grab the bull by the horns and dive into some video content.
9. LiveVideo
Whilst you're at it, focus on some Live Video content too! Live Video is available across many different social media platforms, Facebook, Twitter and Instagram have all got Live Video offerings, so if you want to promote your business we highly suggest this social media marketing tool.
These tools allow you to engage with your audience in real-time, build that rapport and expand the credibility of yourself and your practice.
10. Social Messaging and Chatbots
Facebook Messenger Chatbots are a great way to improve a potential or current patient's experience if used correctly, please make sure not to immediately spam the user once they've entered your site as it can scare them off. Chatbots are a hot trend for a reason, they have great open rates and help to reach and build audience engagement!
Additionally, invest in WhatsApp, Facebook Messenger and other social messaging platforms, the benefits are outstanding. If you want to connect with users, leverage your reviews and deploy targeted ads, get on this trend now!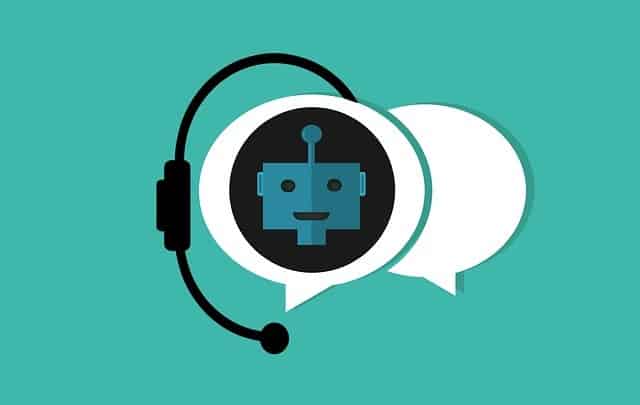 11. Networking
If you haven't already, get networking! It will help to boost your awareness and credibility. It's even easier in this digital age, take a look at Facebook dental groups for example and link with other experts in the industry. You never know what opportunities and ideas could happen from coming together with other like-minded experts.
See what's trending in your industry and add your own opinions into the mix. Whether you end up being invited to speak on a panel, viewed as an industry expert or simply learn about new technology, you just never know what could happen until you try!
12. Consistency
The best advice we can give you; be consistent! Posting consistent, high-quality content is much more important than posting frequently. If you post consistently high-quality content, you can give your audience an incentive to come back for more. Also, that could help them form a habit of checking your posts regularly. We recommend software like Hootsuite which helps you to manage all your social media handles in one place. It can help you publish posts automatically, monitor comments and analyse your engagement, leaving you the time to get back to that all-important dental work!
Consistency isn't just about when you post, it's also about the platforms you're using. Every practice is different and you know your own better than anyone else, so focus on a few of these tips that we have told you and really work on them. Trying to incorporate all of these into your social media marketing strategy is quite the feat and could be very time-consuming for your practice.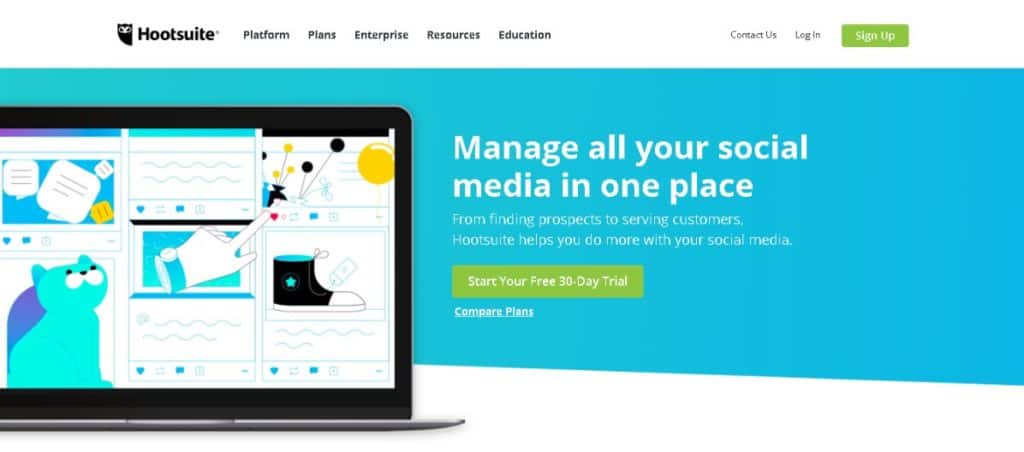 13. Advocacy
Not only your patients can vouch for your practice, but there's also another group of people who can. We'll give you one clue… you know them very well!
That's right, your very own employees. Social media marketing is a great tool that can be used to build close relationships with patients, so it makes sense to use their intel to be able to reach out to your current and potential patients to promote your practice!
14. Check-ins
Don't just have your existing patients check-in for their appointment with your receptionist, ask them to check-in to your practice on Facebook or Instagram! This is called location-based targeting and it's very easy. Your practice has a physical address so take advantage of it.
With Facebook check-ins, the patient will be prompted to give a review after they leave. Therefore giving you access to those all-important reviews and referrals we mentioned previously. Having patients check-in means their activity will be logged on their profiles and can help you to reach their friends and followers and attract new patients.
It's a win-win in our book!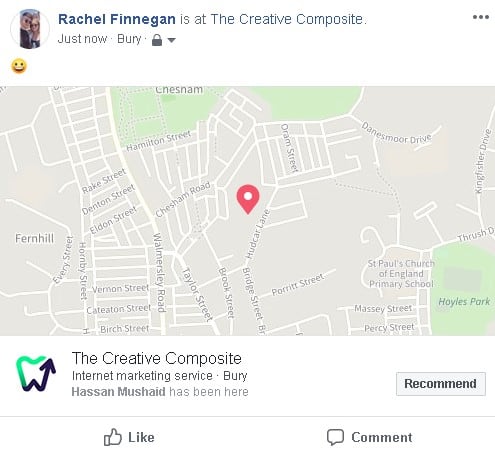 Conclusion
Please don't underestimate the value of these social media marketing tips. It needs to be a staple part of your overall marketing strategy.
So whether you integrate all of these techniques or you choose a few to focus on, just make sure that your target audience is thought about at each stage of the process!
Get relationship building, it's something all businesses can benefit from.
Now you have reached the end, I invite you to read the ultimate guide for social media marketing we created. Otherwise, if you think this is something we can help you with, do not hesitate and give us a call, write us an email or whatever is more convenient for you. We will be more than happy to help!